Main content starts here, tab to start navigating

why we do it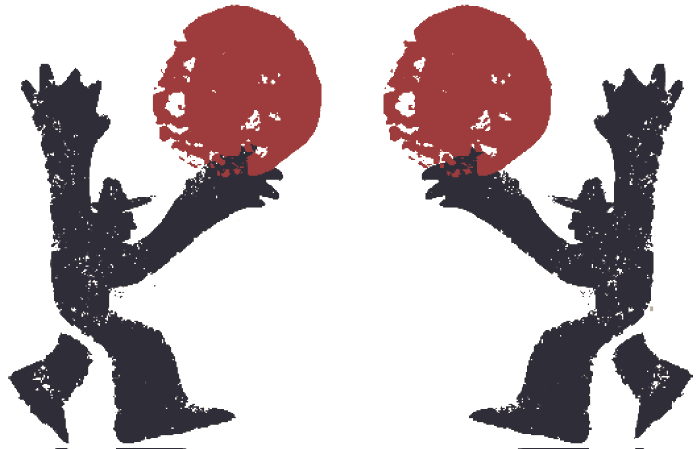 Welcome to Eight Row
We are David and Ian. We grew up in Washington orchard country. The name of our restaurant — Eight Row — refers to the largest cherry size found on a standard cherry gauge. As kids we spent hours every harvest scouring our orchard near Cashmere for the elusive eight row cherry. We learned that food is better when the human narrative comes into focus. At Eight Row we fold our own family culinary traditions into those of the more recent immigrants who work alongside us every day. The flavors are a reflection of the diverse and tight-knit community found on our orchard.
Eight Row brings the flavors of Central Washington farming communities to the heart of Seattle's Green Lake neighborhood. We serve innovative, farm-inspired, pan-american food with a carefully curated lineup of beer, cider, and wine from around the world. Our expertly crafted cocktails are named after tree fruit cultivars, a nod to our family orchards just over the mountains.
Our Food
Nearly everyone who has ever worked on our farm is from Mexico or Central America. Immigrants make orchard life as we know it possible, and the cuisines they introduce are an important part of the flavorscape. Eight Row is not a Latin American restaurant; it is quintessentially American. We are an entire country of immigrants and our flavors trace from all over the world, just like the people. By serving the kind of pan-american dishes on offer at Eight Row we encourage guests to think about what it means to be American cuisine. We present the flavors found on two small patches of American farmland in North Central Washington: our orchards. Where the predominant language is Spanish. And our personal family traditions are Northern European. That most of our land is on the Colville Indian Reservation reminds us of our own immigrant roots. To us, that's America down the middle. And how these flavors found their way to our orchard is an American story.
Our Family
After high school Chef David and his brother both moved to the East Coast. David settled NYC to study French cuisine. He then completed a stage in the Friuli region of Italy and subsequently spent time in restaurants around the globe — from the Caribbean to Sydney — before returning to NYC where he honed his skills under chef Marc Murphy for many years. Ian, meanwhile, moved to Boston to study astrophysics at Harvard, and then reunited with David (as roommates) in New York to begin a career in quantitative software development. His career eventually sent him to London, where he now resides. Ian has toured Europe extensively to discover wines and learn about the farmers and people who make them. But year-after-year, even in our stints away from home, we return to the farm every summer to work the cherry harvest alongside our family. These are the happiest times. Immediately following the 2019 harvest, laden with cherries for brandying and pickling, we moved into our Green Lake digs and broke ground on Eight Row.
We cook the food we know and love in order to honor the people that make our home feel and taste like home. Our selfless and heroic parents regularly drive produce over the pass from our own farm, and those of our neighbors (thanks Ma and Pa!). A pillar of the Eight Row concept is that we buy from small, family-run farms and forge personal relationships with all of our producers. We like to know the people behind the food, and to understand their stories. At Eight Row we celebrate and tell the story of family and home through heartful food and hospitality. We welcome our guests and treat our staff like family, because for us "family" has always been more than blood.
Our Farm
Sleepy Hollow Farms is a small cherry orchard on the Wenatchee River. It's where we spent our childhood and learned how to sweat. Our larger orchard, The Fringe, is situated on the Colville Indian Reservation on the banks of the Columbia River. If you want to know what quiet sounds like, this is the place. The major crops are apples, pears, and cherries; plums, apricots, and nectarines are also grown in smaller quantities. Any variety and number of livestock may be found at any given moment, and our walnut grove is nothing short of magical. Thanks to our family's orchards you'll find fresh produce at Eight Row whenever the season is right. Through pickling and fermentation we're able to incorporate the same ingredients into our dishes throughout the year.
I do not envy those whose introduction to nature was lush meadows, lakes, and swamps where life abounds. The desert hills of Yakima had a poverty that sharpened perception.